You've Made the Kit, Now Read the Book!

Card Modelling (Basic And Advanced Techniques) by Alvar Hansen.
Published by J.F. Schreiber, £19.95 inc. UK P&P, Europe £23.95, ROW £28.95.


In 2004, Schreiber published a guide to card modelling, Card Modelling - Basic and Advanced Techniques by Alvar Hansen. For many years, modellers, especially those new to card, have asked me whether a guide to the hobby exists, something that gives advice about how to start modelling - kits to begin with, tools needed, glue to use.

When I first obtained a copy of the book, I glanced through it, looking primarily at the very attractive colour photographs and dipping into the text, here and there. But I didn't actually buckle down to read it from cover to cover until just before Christmas.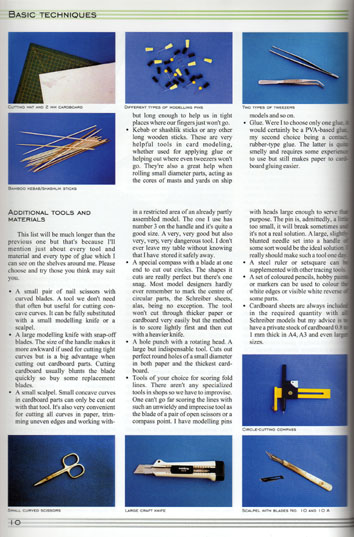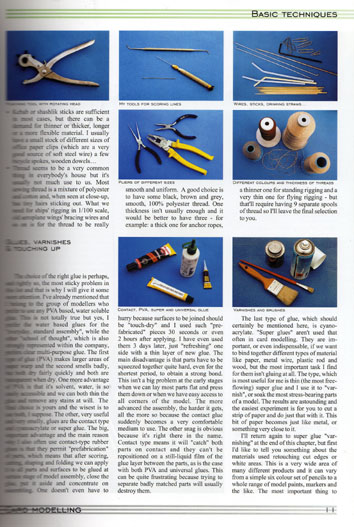 The book is 88 pages long, printed on coated paper with numerous colour illustrations.

The opening section deals with basic card modelling techniques which are illustrated by making a simple model of a motor launch which is provided with the book. The author recommends the use of scissors rather than scalpel for much of the cutting work. My own practice has been to use a scalpel pretty well all the time but the use of small scissors may well be just as effective in many instances - and cheaper on scalpel blades! He also advocates cutting all the pieces out first before assembly, which I must say I don't agree with. I feel the pieces are best left on the sheet until they are needed - otherwise you risk losing or damaging them, quite apart from the difficulty of identification once the piece has left its sheet. One of the pictograms often used on German kits illustrates scoring as cutting halfway through the card with a scalpel. Anyone who has tried this, especially with a new blade, will know that it is all too easy to slice right the way through the card. Mr. Hansen refreshingly nails this suggested practice as "a lie, or very close to it".

As well as the more obvious tools, a whole range of other implements - circle cutter, modelling pins, pliers, etc. - are mentioned together with glues varnishes and paints. The frequent question "What do I need to start?" is fully answered here.

Further demonstrations of basic techniques show how to turn a very simple model, one that the average modeller might not spend too much time on into a little gems, adding extra details using other materials than card.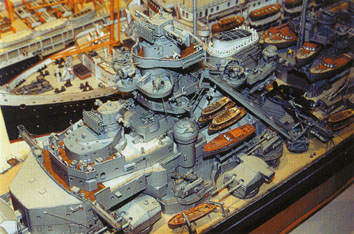 A fascinating section then looks at the different branches of card modelling - architecture, technical (ships, aircraft and vehicles), children's models and Christmas and Easter models. As well as introducing a selection of the Schreiber kits available, Mr. Hansen also discusses the various scales used. This especially applies to the use of railway scales (HO, TT and N) and the suitability of different scales for the various technical models, e.g. 1:24 scale aircraft.
Moving on to advanced techniques, the section is sub-titled "Whatever that means" which is typical of the self-deprecating style which Mr Hansen uses to take the reader through a journey of discovery.

Advanced modelling includes using different materials to achieve an overall realistic effect as well as taking pains to modify basic and sometimes quite simple kits so as to make a much more attractive display. As well as illustrating the techniques, this section also provides ideas on how to display a model and then moves fairly smoothly into the construction of dioramas, with ideas for how to display your models most attractively.
Photographing models is an art in itself and it is here dealt with in some detail, with illustrations showing the different effects of different lens apertures and background lighting.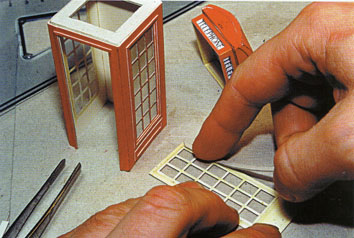 The pros and cons of plastic and card models have often been debated and a chapter of this book is devoted to that. As with much in life, there are swings and roundabouts for card or plastic and these are discussed in a fair and balanced way.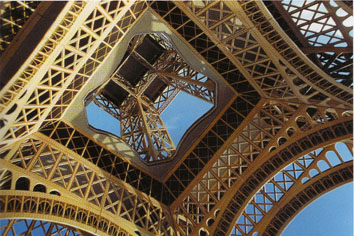 I found the early history of Schreiber quite fascinating, as well as the origin of the various scales sizes. An intriguing black-and-white picture shows Stuka pilots in WW2 to learning to recognise a Russian tank from a card model! The history of other card modelling card companies, including GELI and Maly Modelarz, is also of interest. The book concludes with examples of scratch building.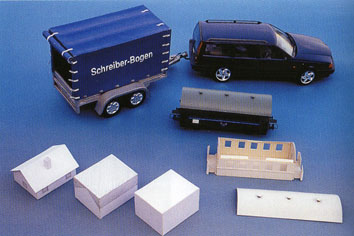 Although I have been modelling in card for over 30 years, I found a lot in this book that was new to me. The book was not originally written in English and the English translation has been tweaked to improve the flow. Overall, the book is an enjoyable read with, I am sure, a lot to teach most even the experienced card modeller.

Christopher Cooke